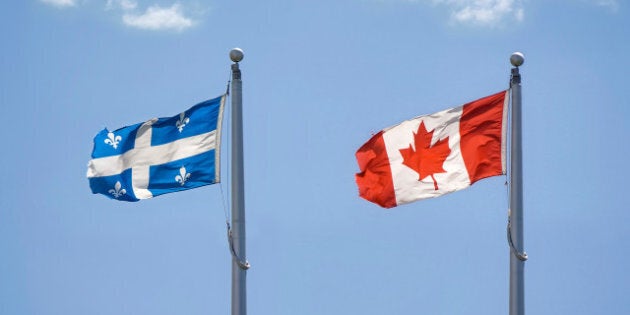 Two cocktails that I created for Mary Zajac This week.  The first was inspired by some Quebecois beverages that I picked up returned from Canada.  Un Canadian Errant (The Wandering Canadian) is a famous folk song from Quebec.  The cocktail combined Apple Brandy and Blueberry Liquor from Quebec with lemon and Orange juice and Bourbon from the US.  As so many Quebecois go south for the Winter including my mother I thought this worked great.
Shot of Bourbon, 1/2 shot apple brandy, 1/2 shot blueberry liquor, juice of a tangerine and juice of a half lemon.  Adjust for sweetness add ice and shake.  Serve on ice or up, your choice.
The Anne Boleyn was inspired by working with Baltimore Concert Opera on a program about their upcoming production of Donizetti's Anna Bolena.  It's a cross between a dirty martini and a bloody mary.   The base of the cocktail is a mixture of sweet pepper brine and olive brine, the spirit is gin.  It came out great!  The easiest way to find the brine is to shop the olive bar at Whole Foods!  Eat the olives and peppers and use the brine for cocktails.
Shot of gin, 1/2/ shot of white dry vermouth, mixture of olive/pepper brine to taste…depending on how sweet you want it, dash of Peychaud bitters, dash of Angostura bitters, dash of Tabasco, black pepper.  Shake with ice serve over ice with celery stick or other more ambitious garnish!
Here's the show.