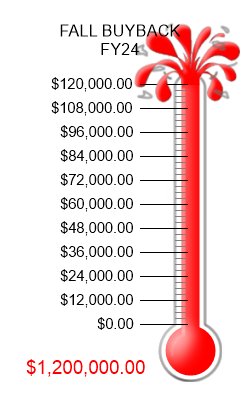 Pledge drives are one of those public radio necessities to gain new members we normally can't reach with direct mail or email appeals. Thankfully YOU can help shorten the upcoming 4-day Fall Fundraiser by clicking the blue DONATE button today! For every $60,000 we raise by 10/10/23, we will shorten the drive by an entire day. That means MORE of the music you love and LESS talk!
You could reclaim one or even two days of music. I'm not sure if we've ever knocked 3 days off a drive, but we certainly would if we raised enough!
Don't wait! If it's your time to renew, that will count! If you're a sustainer who'd like to make an additional gift, that counts too! If you've always thought about becoming a WBJC member, now is the time!
Click the blue DONATE button at the top of the page to make a secure pledge in support of classical music on WBJC and we thank you!