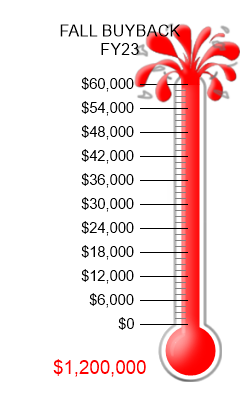 It's that time of year again… WBJC is preparing for our Fall Pledge Drive, October 12th through 15th. Yep, that's 4 days of talk that we'd rather avoid, but it is how we make the rent.
Thankfully YOU have the power to shorten this drive! For every $60k we make, we will shorten the drive by a day. Last spring, you managed to knock TWO entire days off the drive!! This is entirely doable with support from our amazing music lovers like you.
To make a secure pledge, click any of the BLUE BUTTONS here on this page. You can also mail a check to:
WBJC
PO BOX 22342
Baltimore, MD 21203-4342
Volunteers – We will be sending out an email very soon, so stay tuned!
Challengers – We have sent an email out. If you haven't gotten it, and would like to participate in a Matching Challenge, please email us at membership@wbjc.com or give us a call at 410-580-5800, option zero.