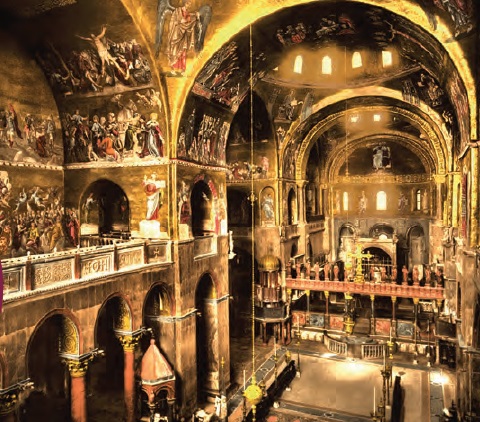 Music in Maryland is proud to present the March 1, 2020 Baltimore Choral Arts Society presentation of the Monteverdi Vespers of 1610.  I was fortunate enough to have an interview with BCAS Music Director Anthony Blake Clark to discuss this remarkable piece.  The concert was a multimedia event and here is a link to the visual presentation.  http://www.mayarouvelle.com/?p=1111
As you can see this was a huge collaborative effort.  Very grateful to BCAS for providing the music.
Baltimore Baroque Band, Peabody's Baroque Orchestra – Dr. John Moran and Risa Browder, co-directors
Peabody Renaissance Ensemble – Mark Cudek, director
Washington Cornett and Sackbutt Ensemble – Michael Holmes, director
Maryland Institute College of Art's James Rouvelle and Lili Maya, artists
Composed for St. Mark's Basilica in Venice, Monteverdi's 1610 Vespers is the most ambitious and spectacular composition written before Bach. In Baltimore Choral Arts' second collaboration with MICA, Professor James Rouvelle and Lili Maya will add multi-sensory images to further illuminate this grand and expressive masterpiece.
Claudio Monteverdi – Vespro della Beata Vergine