There are any number of reasons why Edgar Degas is a contender to be my favorite French Impressionist. For one thing, he was the most superb draftsman. Then there's his subject matter, and the amount of time and talent he spent painting horses and ballet dancers – both exquisite creatures in their own ways. It was an absolute treat to see the exhibition at the Phillips Collection in DC this weekend, Degas's Dancers at the Barre: Point and Counterpoint. The centerpiece is the Phillips painting called Dancers at the Barre and an earlier sketch for the work.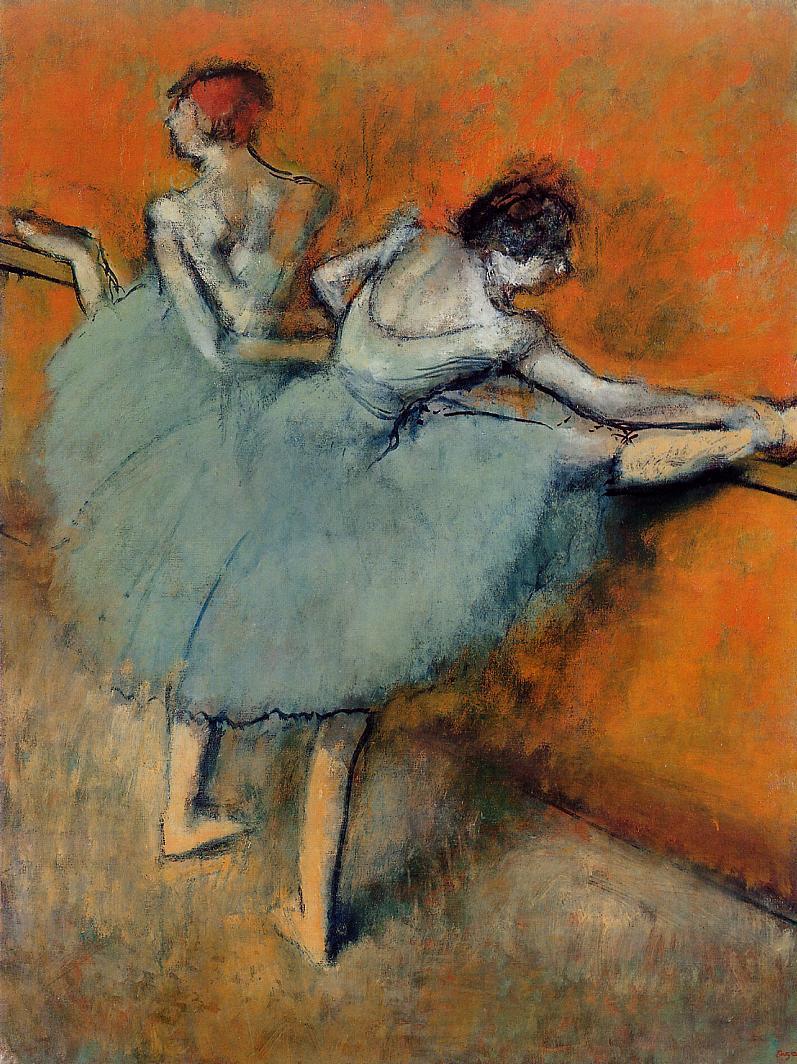 There are many reiterations of his different paintings throughout the exhibition, and that makes an interesting parallel with ballet itself, which relies so much on the discipline of revision and repetition. There's also a comment posted by the writer Paul Valery, who said that Degas was like a writer in the way he was constantly honing his work and making revisions. Degas often painted the sometimes seedy and unglamorous side of ballet from that era, and yet he was so loving in the intimate way he showed the bodies – the collar bones, the curve of a shoulder, the spine like a string of pearls, the child-like hollow at the back of the neck. It's wonderful to get lost in that world.
Of course, no visit to the Phillips is complete without a visit to the prize of the collection, Renoir's Luncheon of the Boating Party. And then you're back to square one, trying to decide who your favorite French Impressionist is.
Tags:
art